Most social networks, especially Instagram, don't allow the insertion of multiple active links to other social networks. In a world where people have Tik-Tok, Instagram, YouTube, VK, and a few other social accounts and profiles, not being able to link easily to other networks is a great inconvenience.
To make things more convenient for users, multi-ink services were invented, allowing people to combine all their social networks into one universal link.
The popular and growing service Soc•Link has everything you could ever need. Not only has it done away with pesky and cumbersome advertising, but it is also ABSOLUTELY FREE! No trial phase to remember to cancel and no subscription fees to worry about!
It offers an unlimited number of links; the ability to set your own background, even animated ones; and the ability to insert dividers, text, and video right in the middle of the content. Plus, it comes with called quick contacts which allow for a direct transition to a phone call, messenger, or the Skype application.
Screenshots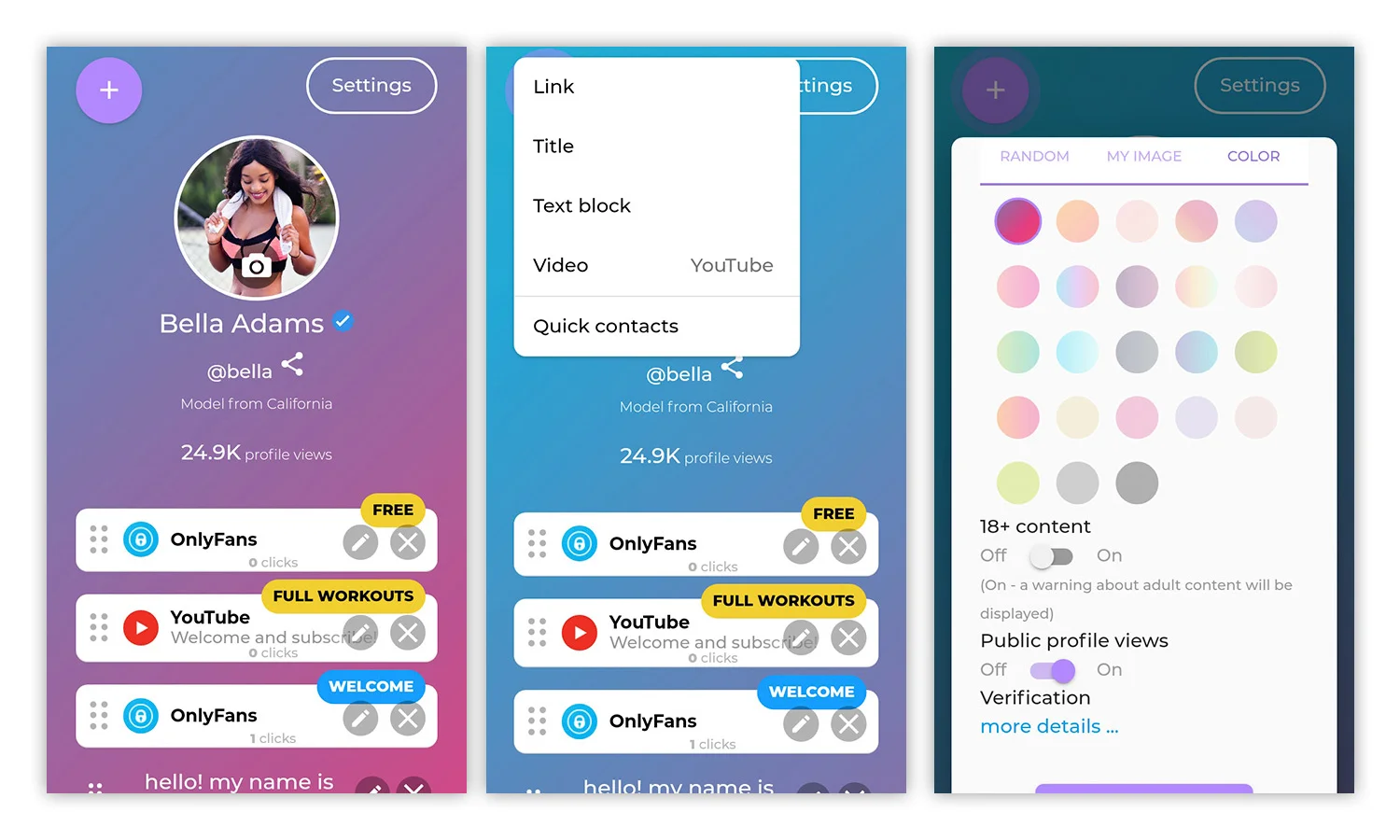 One of its main advantages over competitors is its simplicity. Register with one simple click via VK or Google, it's as easy as 1-2-3. Since the service is new, you get to chance to pick a nice short username. Verified pages will have a blue check mark next to the name. Here is a link to the service.
Advantages:
Everything is absolutely FREE.
No ads and no logos.
Simple. No frills.
Page verification.
Customizable and responsive design with animations.
Universal content (Links, Videos, Text, Dividers, Contacts).
Intuitive interface.
Authorization via Google and VK.